Producing and filming an interview series with Michelle Obama at her office in the White House was nothing short of an extraordinary experience. Add to that a surprise appearance from her husband, Barack Obama–then President, who joined her at an event celebrating high school chefs' award winning recipes, and you've undoubtedly topped our list of career highlights.
Of course she was as hospitable, natural, truthful and charming as we had always read and heard that she would be. We'll never forget her kicking off her shoes before getting cozy on the couch for the more than hour-long interview. Until that day, I don't think any of us new the meaning of the word Flotus. Bear in mind, this was pre House of Cards.
Below is a picture she kindly sent to each of us.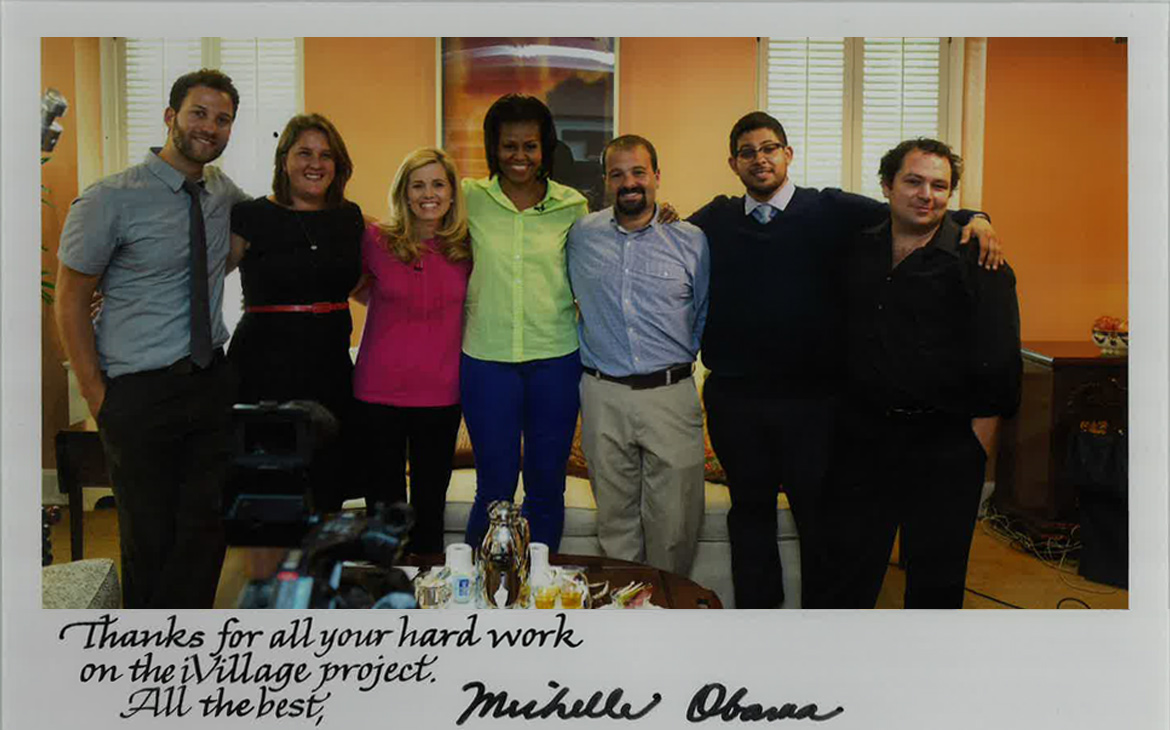 SECRET SERVICE
Secret service wasn't quite as hospitable. I jest, they were actually incredibly kind. However, we had to check in hours before the scheduled interview to unpack every piece of equipment we had on the White House lawn. After a thorough examination by both human officers and bomb sniffing dogs, we were approved. We repacked and entered the building to get to work.
This was one production that none of us will ever forget.